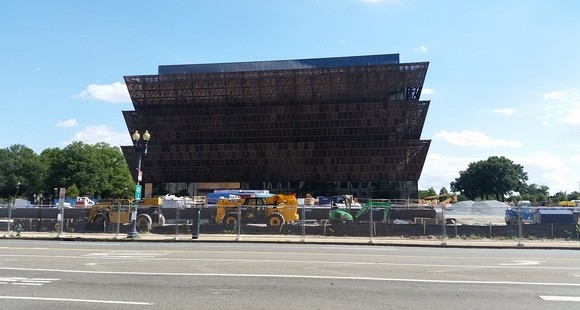 On a staycation in Washington, DC we discovered this new museum on the National Mall. Any idea what this new museum is called? Email me!
Hi:
I'm still "off the grid" for a few more weeks until the Fall rush starts, school resumes, and I get back to teaching at George Mason University where I teach marketing.
I have been reading and thinking however.
One article that jumped out this past few weeks was on how companies are using data and their customers for advocacy and activism. Read the New York Times article I have for you on how Uber is doing just that.
The implications for the increased power of for profit companies (beyond their obvious power with money and market position) are profound.
What I have for you:
What if you stopped publishing new content and started to re-publish and curate some of your best content from the past? This is exactly what Buffer did and they have some great results from their experiment.
A video on shade balls in CA. Really.
Some ideas and resources.
Hey, are you and I connected on Linkedin? Click on the icon below and send me an invitation!
Best,
Shaun Dakin – Dakin Associates
PS: Just reply to this email to get in touch with me. I'd love to hear from you!
PPS: Please share this with your friends if you think it would be helpful ! Sign up link here
Shade Balls – YouTube
Probably one of the most interesting environmental stories of the month in which LA is spending millions on shade balls to help save water during the drought.
Thanks so much ! I'd love to hear from you. Just reply to this email and say hi ! If you find this email valuable, please share with a friend. If you don't, please unsubscribe at the link below.
Shaun
PS: If you want to subscribe to this email please go here > http://eepurl.com/QhMGP