You can only
change

the conversation if you're a part of it!

Are you looking to change the world — or just your neck of the woods —
and need help in developing and executing a digital strategy?

I have the experience and expertise to help you get it done.

We can create digital strategies to change the world, one bit at a time.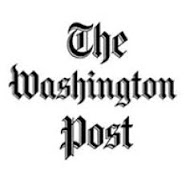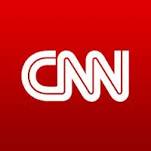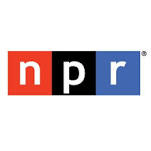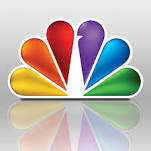 (Some of the media outlets where Shaun Dakin has been seen)
---
Digital Strategy
I'll create measurable digital strategy and partner with you to drive results, instead of preparing beautiful presentations that gather dust on a bookshelf. Together we will  create amazing and measurable results that your organization will love.
Social Media
I'll create social media strategies that target your audiences and engage with them where they spend time online. Facebook, Twitter, LinkedIn, Pinterest and other sites are the channels we use to make sure that your message is getting heard by the right people at the right time.  I'll make sure that your organization is part of the conversations that matter, where they matter.
Online Advertising
Across all platforms (Google, Facebook, Bing and beyond) I'll  help you get the best return for each dollar spent. Tell me the return that you need. If you don't know yet, I'll help you figure that out.
Find Your Audience
Audiences are shifting quickly from one platform (Facebook) to another (SnapChat).  I will help your team figure out how to engage your audiences where they are having conversations you need to be part of.
Digital Marketing Right Now
The digital landscape moves fast and the the players and rules constantly change.  I keep up with what is going on now and what is on the horizon so you don't have to.   I'll come to your office (or we can do it via a web conference) and brief you and your team on what it is that you need to know.
Website Development
Too many organizations use print messaging on cheap websites. You know your organization needs a modern website.  I'll assemble the right team to build, launch, maintain, and measure an amazing website that drives the outcomes that your organization needs.
Training and Speaking
Does your team need an executive briefing on the latest digital trends? Do you need to quickly get your staff up to speed on how to successfully use Facebook or Google Analytics? I'll  customize an effective training session for your staff.

Gloria Pan
Senior Campaign Director at MomsRising.org
"Shaun Dakin is one of the most effective social media practitioners and strategists out there, motivated not only by the sheer "coolness" of digital communications and their power, but also a deep personal commitment to using those tools for social progress. He is my go-to person for what the latest tools are and how to use and adapt them, as well as my most acute sounding board for thinking about how they fit into a overall communications strategy that maximizes connections between social and traditional media as well as to real-world grassroots movement building. That is how Shaun, through his own non-profit, Stop Political Robocalls, single-handedly put political robocalls on the map as an important voter privacy issue.
As a colleague, I've witnessed Shaun's ability to expeditiously engage and build Facebook and Twitter communities, delivering numbers that other "social media strategists" are always quick to promise but very few are  actually able to achieve. This is partly because of an historical depth that enables him to design and convey strategy and ideas to multi-generational management teams in order to move an entire organization forward. As a friend and ally, I know him to be a true team player who always brings his full range of creativity and willingness to a project which is almost always becomes a cause, because what he does it not just a job but an ongoing effort to fulfill the promise of democracy that's for the people and by the people as opposed to deep-pocketed special interests."