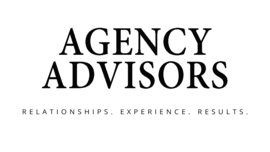 Hi,
Forgive me as this will be more political than usual.    I could not write last weekend because of the Parkland shooting and the fact that I was helping get the word out for the #LieIn4Parkland at the White House last Monday.
In case you didn't know, I 've been working on gun control issues as a volunteer since the horrific Newtown mass shooting in December of 2012.   I was part of the organizing committee for the March on Washington for Gun Control in January 2013 where I helped run the social and digital.
Many of us thought that "this time it would be different."    After All, we were talking about the murder of little children.  Of course, the nation, the President, the NRA and Congress would do something to honor the massacre of these children and adults at Sandy Hook Elementary School.  Right?
We all know what happened. Nothing.
Since then I've become clear-eyed in my understanding of the power of the NRA and the politicians that do their bidding in Congress and statehouses around the nation.
This time we have the mass murder in #Parkland, FL.  17 souls murdered by a gun.  Again.
Will this time be any different?
It already is.
Exhibit A:  These kids from Parkland.  They are doing an incredible job ensuring that the murder of 17 by a gun will not be forgotten.   Emma Gonzalez gave an astonishing speech just days after the horrific massacre and now has more twitter followers than the NRA or their spokesperson, Dana Loesch.
Most importantly, these kids are the first native social media generation.  They understand how to communicate in sound bites on Twitter, Facebook, Snapchat, and TV and Radio.   
They are a match for Trump and his Alt-right partners in the GOP.   For the first time, the right doesn't know what to do, other than devolve into tired old talking points like "guns don't kill people, people kill people" and "the only guy that can stop a bad guy with a gun, is a good guy with a gun."    They are even accusing the students of being "crisis actors" as if that is a thing.
Exhibit B:  FL Gov. Rick Scott (GOP) has announced changes to gun laws in Florida that go directly against what the NRA wants (hint:  they want NOTHING, ever, regarding gun laws).  The fact that he announced these changes as sitting Governor and while making every indication he will run for US Senate is a HUGE deal.
Exhibit C:  The massive growth of Moms Demand Action for Gun Sense in America.
Moms Demand Action in one week.
1.2M signed up    
115,000 asked to volunteer 
70,000 donated 
8,000 students become volunteers for our new Students Demand Action.
So, yes, this time is different.
Will there be real change in laws that save lives?   
Perhaps.  If I have learned anything in these past five years, it is that I must always remain optimistic.  Ever hopeful.    And always deeply pragmatic.
Because the only thing that defeats a murder lobby politician is your vote.

Please, #MarchToVote in November and vote for the candidate that is Pro-Life (Gun Control, by definition, is pro-life) and against the Pro-Death candidates that believe that guns are more important than children and life itself.
Thank you,
Shaun Dakin – Dakin Associates
PS:  If you like this email, please forward it to your friends and colleagues!
Digital Politics with Karen Jagoda: Value of Facebook Ads and Avoiding Vanity Metrics with Shaun Dakin
I did a podcast.
"Shaun Dakin, Dakin Associates, is a digital communications consultant and teacher and talks about how Gen Z is using social media particularly Facebook and Instagram, best practices for gaining followers of all ages, quality versus quantity of constituent lists, who is actually using Twitter, and best practices for creating compelling narratives to drive engagement on social media. @ShaunDakin Dakin Associates."
Like this newsletter?  Feel free to forward it to friends and family!