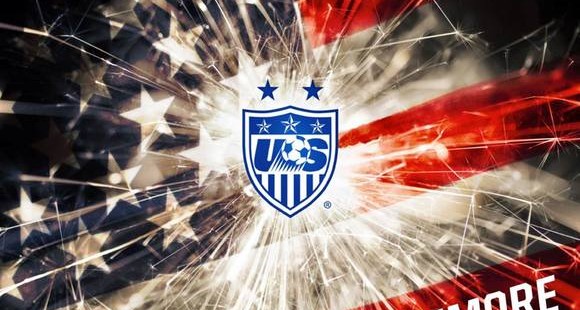 US Soccer promoting the US Women's team playing in the World Cup Soccer final July 5th
Hi:
I hope you all had a great July 4th holiday (if you are living in the United States of America)!
Guess what I did this holiday weekend?
As a social media digital consultant I paid close attention to both my client's pages and what our competition was doing (I use the leading edge monitoring tool CrowdTangle to discover the top posts).
All weekend long. It is a good thing that I love my work and my clients 🙂
In this newsletter I've included the top 5 facebook posts by environmental groups on July 4th (#July4th) in over the long holiday weekend.
What I have for you:
The top five #July4th posts on facebook in the Environmental category. (2 of the 5 were from my client, Moms Clean Air Force).
A report on how many people changed their facebook profile image after the marriage equality ruling by the Supreme Court.
A video that will make you want to use the product that is being advertised.
Tools and resources to make you smarter.
PS: The Amazon Echo is now available to everyone! I wrote about it a few weeks ago and loved it. I still do ! Get one 🙂 !
Best,
Shaun Dakin – Dakin Associates
PS: Just reply to this email to get in touch with me. I'd love to hear from you!
PPS: Please share this with your friends if you think it would be helpful ! Sign up link here
Unlikely Best Friends – YouTube
A man finds companionship in a dog that faces the same struggles as he does. By giving him a chance, the two overcome life's obstacles together.
Thanks so much ! I'd love to hear from you. Just reply to this email and say hi ! If you find this email valuable, please share with a friend. If you don't, please unsubscribe at the link below.
Shaun
PS: If you want to subscribe to this email please go here > http://eepurl.com/QhMGP
Collect and curate content easily for brilliant newsletters. Try Goodbits for free!